Don't suka suka pluck a figure and listed as your "Property for Rent" or "Property For Sale"

As a professional property negotiator, we often survey the rental and price through various resources to study about the current property market.
With past experience and solid studies / outcomes on "How to be Wealthy?". One of the steps are to Invest in Properties. Properties create wealth overtime, because of appreciation. To gain the value of money.
Found an overview of Capital and Rents appreciation on residential properties at Kota Kinabalu (Year 2011 to 2020) | Source : The Edge Weekly
And we agreed that properties in Kota Kinabalu are not cheap at all. But, if we are able to own one, you have made the right choice.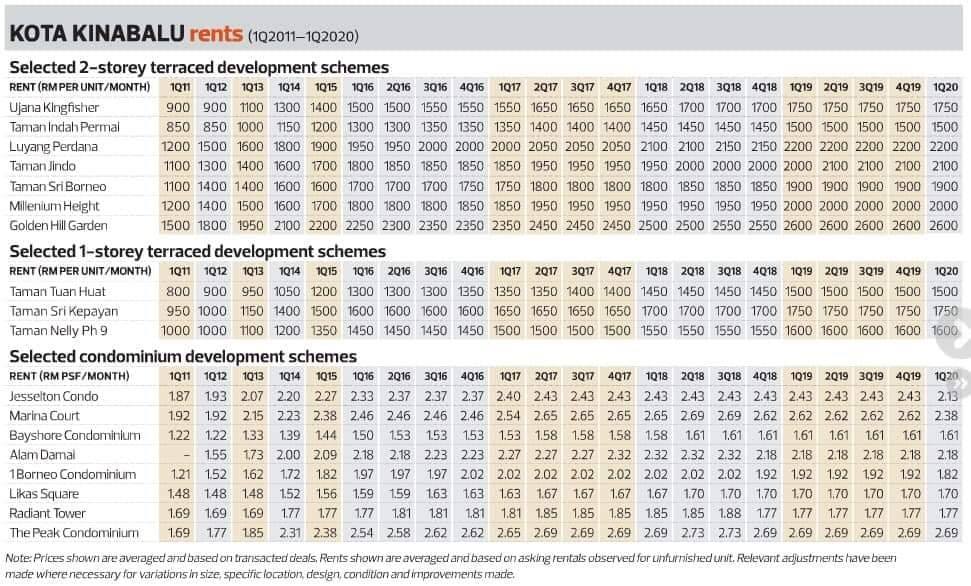 Rental in Kota Kinabalu
i) 2 storey terraced development schemes
ii) 1 storey terraced development schemes
iii) Condominium development schemes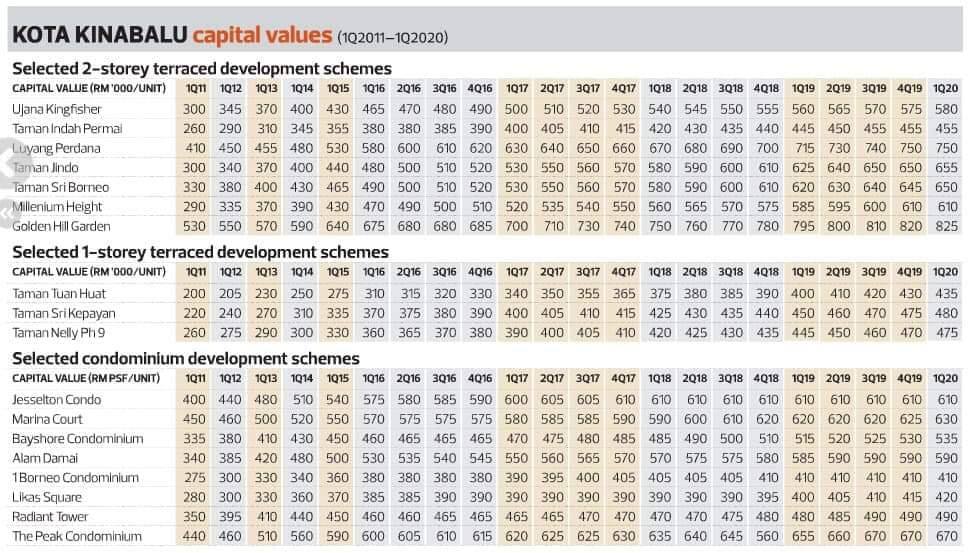 Capital Values in Kota Kinabalu
i) 2 storey terraced development schemes
ii) 1 storey terraced development schemes
iii) Condominium development schemes