Kuala Lumpur, the Capital of Malaysia.
How many of us have been looking for good investment properties in Kuala Lumpur (KL) with low entrance fee? This is probably one of the best location which only 15km away from KL.
Located at first tier (within 20km) radius from KL. Empire City is surrounded by mature township, convenience of public transport, and well connected with three (3) major highways.
With a total 23 acres of land size, Empire City consist of Soho Tower, Office Tower, Hotel Tower, Retails Spaces, Corporate offices space and retails space is approximately 1.2 million square feet and 2 million square feet respectively and 10,000 parking bays are prepared to serve visitors from all around.
The 3rd Generation Mixed Development.
Empire City is an intergrated mix development that provides Work,  Live, Entertainment all in one place.
Also known as Ever Bright City.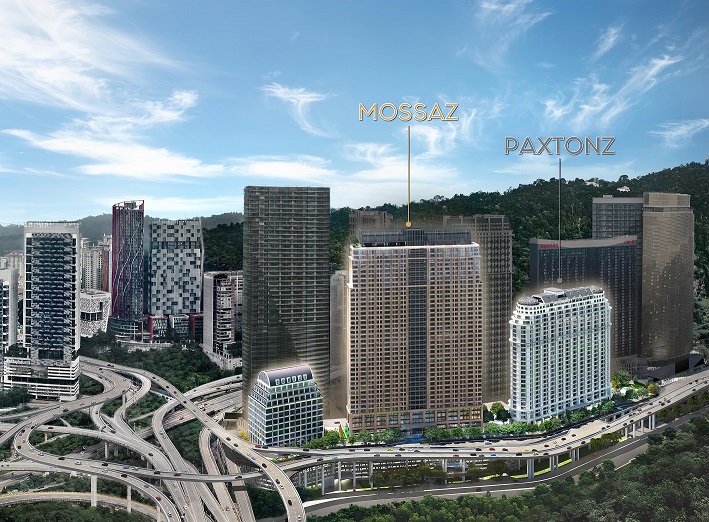 A new concept n modern design office suites
Completion : Estimated – 3rd Quarter of 2023
Suitable for : Investing Only. Especially for short term rental (i.e. Airbnb)
Monthly Installment : Estimated from RM1,300.00
Mossaz is strategically located in Damansara Perdana, a high-growth area within Petaling Jaya's Golden Triangle (Damansara Perdana, Mutiara Damansara – Bandar Utama). It is also located midway between Kuala Lumpur City Centre (15 km away) and Petaling Jaya City.
For yearly traveler like us, flying from Kota Kinabalu to KL has been a norms, either for leisure or for two days one night meeting.
Where else, we do have parents who bought themselves one or two Kuala Lumpur's properties to ease their children when they are heading to KL for leisure or pursuing studies.
Interested with Mossaz already?
Ask Us Now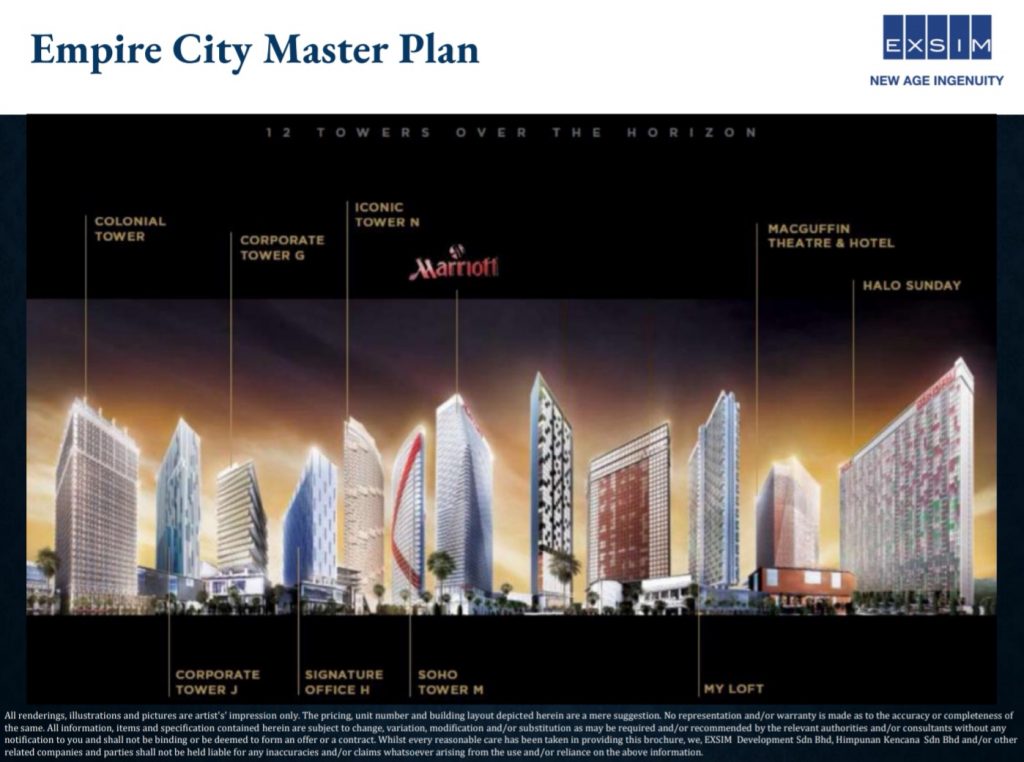 Located in Petaling Jaya's Fastest Growing Vicinity.
Empire City is nested amongst the well afluent neighbourhoods of Mutiara Damansara, Damansara Perdana, Desa Park City, Bandar Utama, Kota Damansara, Mont' Kiara and Taman Tun Dr. Ismail.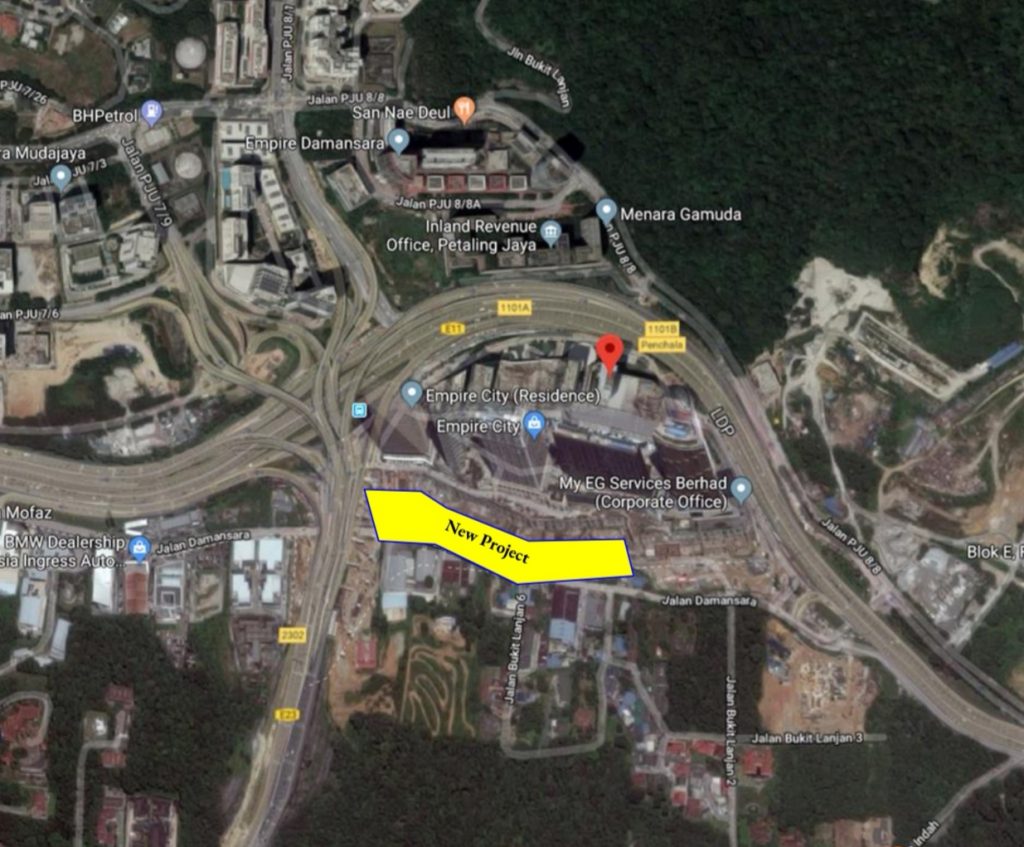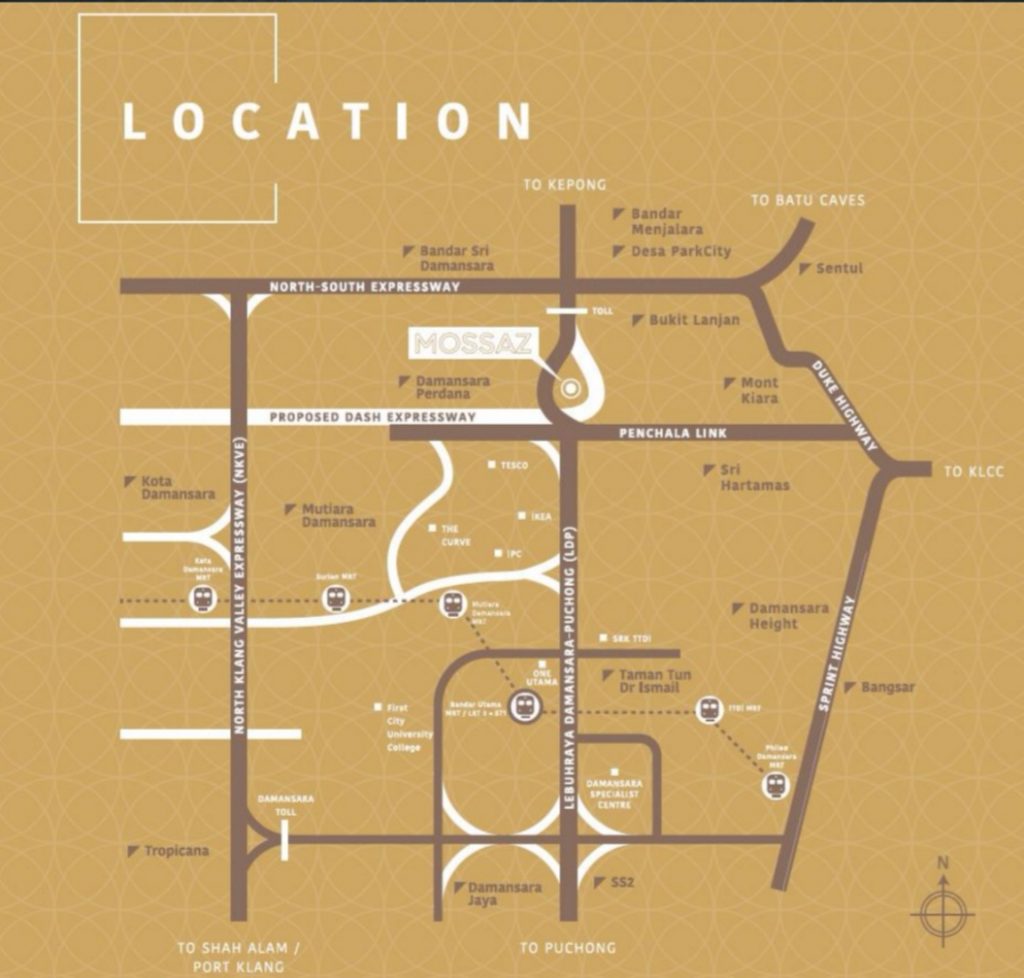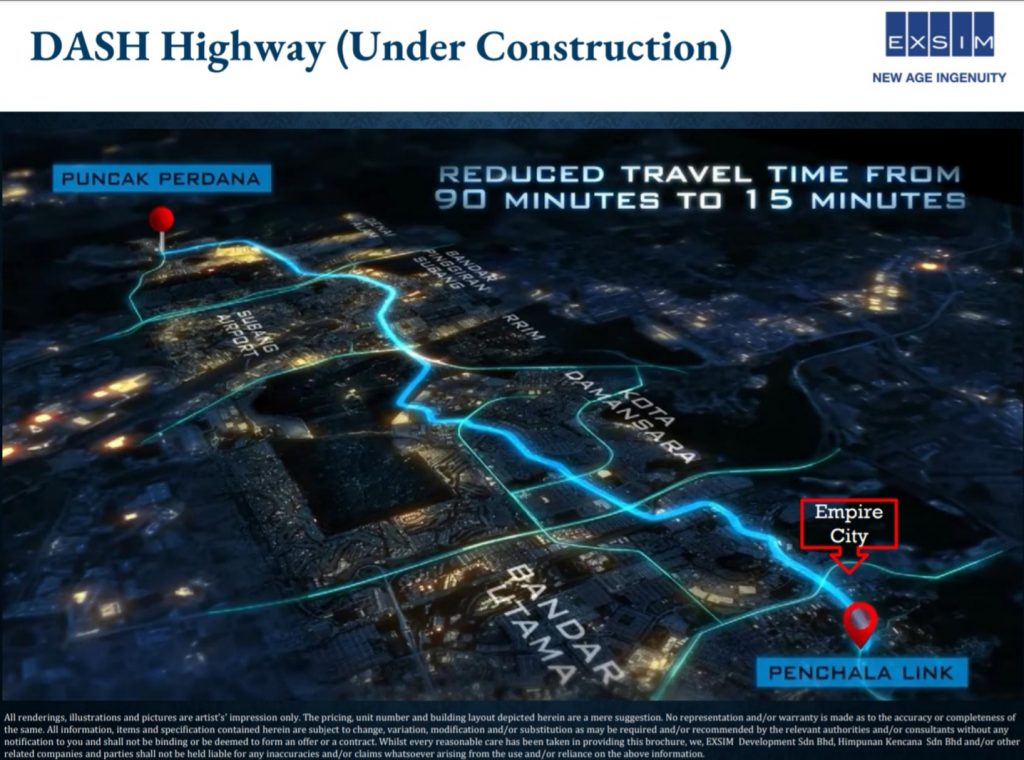 Seamless Accessibility and Public Transport

Empire City is at the junction of convenience where it is well connected via main thoroughfares such as :
LDP
Penchala Link
Sprint Highway
NKVE
DASH Highway
3 MRT Stations within 5KM Radius – The Curve, Bandar Utama, Dataran Sunway.
One of the Largest Award Winning Integrated Developments in Malaysia.
Consist of blockbuster components :
i) One of the biggest shopping mall in Malaysia.
ii) International brand retail shops.
iii) 12 Towers comprise of :
SOHO
Corporate Offices
Serviced Office Suites
International Hotels
Lifestyle Cinema
iv) Conceptual Streets :
Bar & Bistro Street
International High Street
Colonial Street
Asian Food Street
Awarded with International Property Awards Asia Pacific 2012, Highly Commenced Mixed-Used Development

Impressed with Mossaz?

Book Your Unit with a click below!

Empire City Overall Concept

"An Italian design city."
Located at Zone 7 of Empire City | "When Life Meet Fun"
Mossaz will also benefit from the on-going Damansara-Shah Alam Elevated Expressway ("DASH") with an interchange connecting Property at the eastern side. This is a 22 km elevated that will begin from Puncak Perdana, Shah Alam, passing through Subang 2, Subang
Airport, FRIM, NKVE, Surian, Mutiara Damansara and terminate next to Mossaz.
Price range
Price from RM298,100.00 – RM456,000.00
Studio unit built-up :
1) Type A : 342 sqft : from RM314,700.00 *Recommended*
2) Type B : 379 sqft : from RM348,700.00 *Recommended*
3) Type D : 327 sqft : from RM301,500.00 (SOLD OUT)
4) Type E : 314 sqft : from RM298,100.00 (SOLD OUT)
5) Type F : 348 sqft : from RM327,400.00 (SOLD OUT)
2 Rooms/1Bath unit built-up :
1) Type C : 494 sqft : from RM446,600.00
Monthly Installment
– Estimated from RM1,300.00
– Estimated from RM1,450.00
– Estimated from RM1,900.00

Ground Floor
Grand Lobby
Arrival Court North
Arrival Court West
Social Garden
Courtyard Piazza
Al fresco Piazza
Floral Patio
Chequered Patio
Level 39
Sky Deck
 Sky Sanctuary
Sky Alley
Sky Fitness Studio
Yoga Deck
Gymnasium
Sky Infinity Pool
Pool Deck
Cosy Bay
Sky Pool Lounge
Sunbath Lawn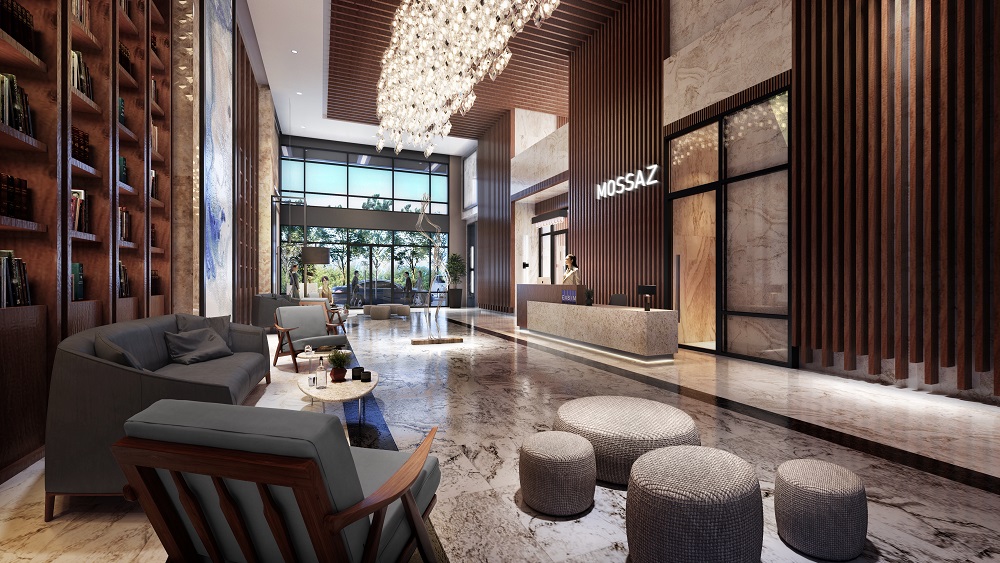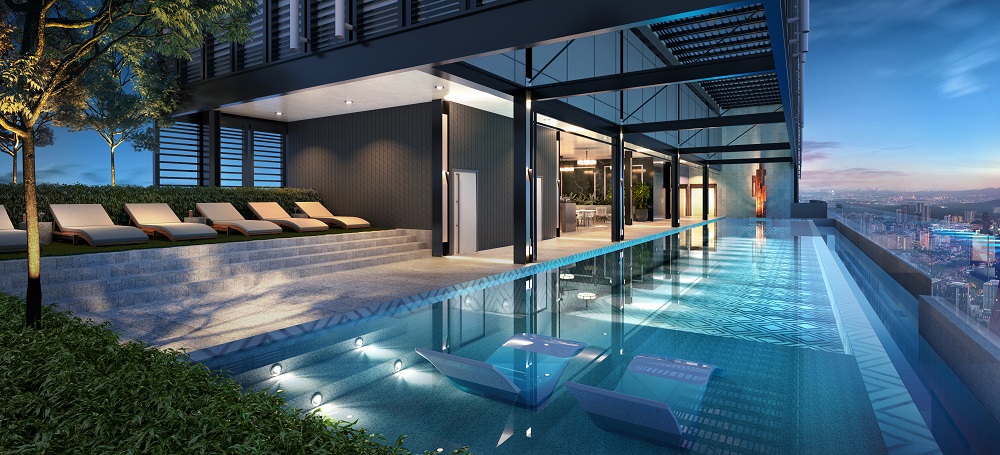 Investing at the Capital of Malaysia is a dream, especially in Petaling Jaya area. Non the less, Damansara with above average standard of living and surrounding.
Especially when Return on Investment is 6.5% – 8%! Wow!
Monthly Gross Revenue for Studio type unit (379 sqft) possibly receiving RM4,500.00 at peak season month. Where else, 2 Rooms unit possibly having RM7,500.00 of monthly revenue at peak.
Why as a Sabahan, I know more about KL? Basically, I traveled to KL yearly, I prefer Petaling Jaya area and I have reside in KL for years. Where else, experiencing KL is convenient with the public transportation extension available.
Interested ?
Click below for immediate reply.
"I'm the Key to Your Dream Property."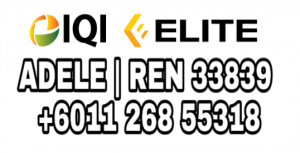 Subscribe Us for Latest Updates