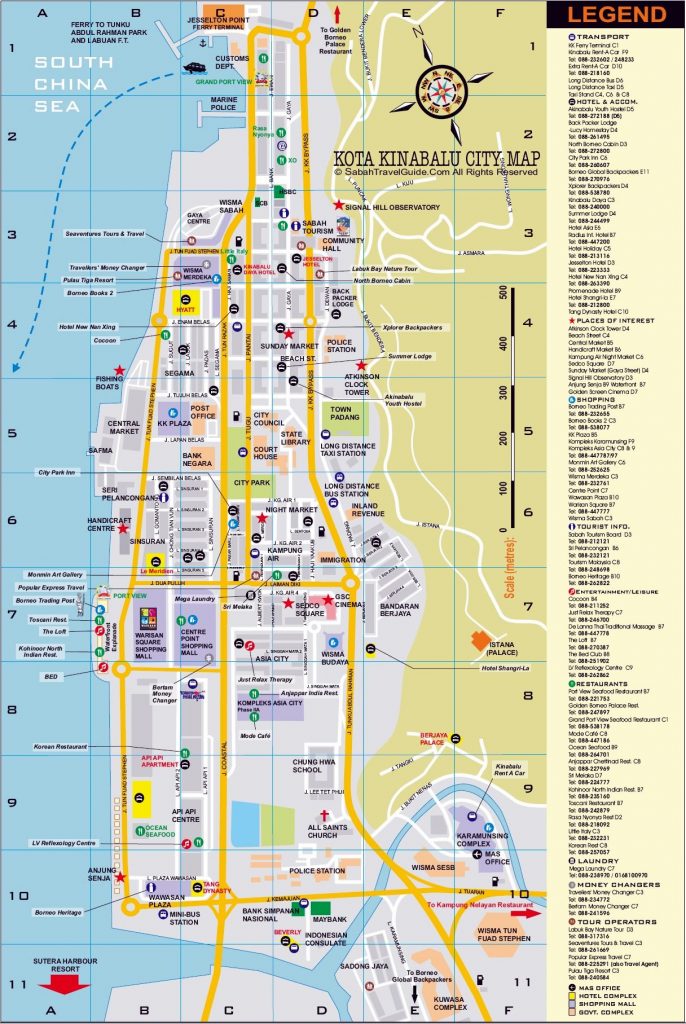 Kota Kinabalu is the state capital of Sabah, Malaysia. The locals often refers Kota Kinabalu as "KK" in short. It is also the capital of the Kota Kinabalu District as well as the West Coast Division of Sabah.
The city is located on the northwest coast of Borneo facing the South China Sea. The Tunku Abdul Rahman National Park lies to its west and Mount Kinabalu, which gave the city its name, is located to its east.
Kota Kinabalu has a population of 452,058 according to the 2010 census; when the adjacent Penampang and Putatan districts are included, the metro area has a combined population of 628,725. – Wikipedia.
Map – Source : Orange Smile
Kota Kinabalu is also the gateway to one of Southeast Asia's tallest mountains, Mount Kinabalu. Apart from KK's majestic beauty, be spoiled for choices as KK also offers a wide range of food selection. More attraction can be read here.
In Sabah, majority incomes are generated from tourism industry. Therefore, the preference to visit the city centre would be high and in fact, it is always a busy are to visit daily. Often, business operators and tourists would prefer to operate and stay nearest to or at the city centre itself, whereby well known shopping malls, historical buildings, the daily number of people that come across and blooming income generation.
Non the less, the new properties launched (as at Year 2020) which located at city centre itself would exceed RM1,000.00 per square feet. While the highest rental lays at Gaya Street where rental can finely rented at RM16,500.00 monthly for Ground Floor's shop lot.
Coverage of Kota Kinabalu District
Eventually, the places that covered by Kota Kinabalu district are shown here.
It is a huge coverage by Kota Kinabalu itself, and it is also dividing the local people into various races concentrated area accordingly.
Source : Dewan Bandaraya Kota Kinabalu (DBKK) (K.K. Local Authority)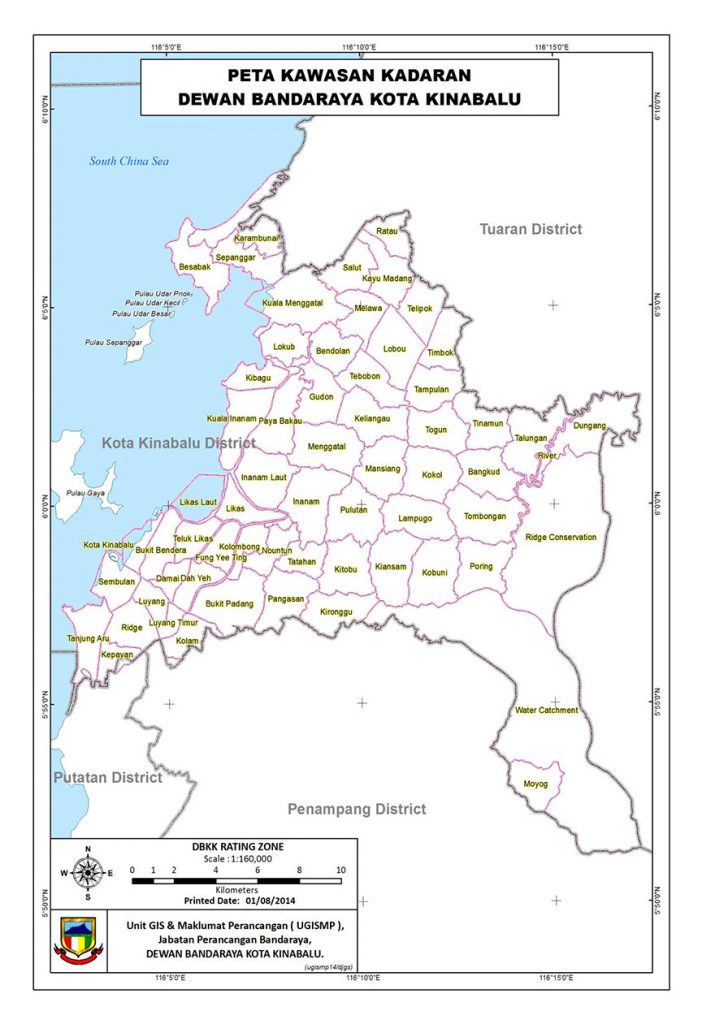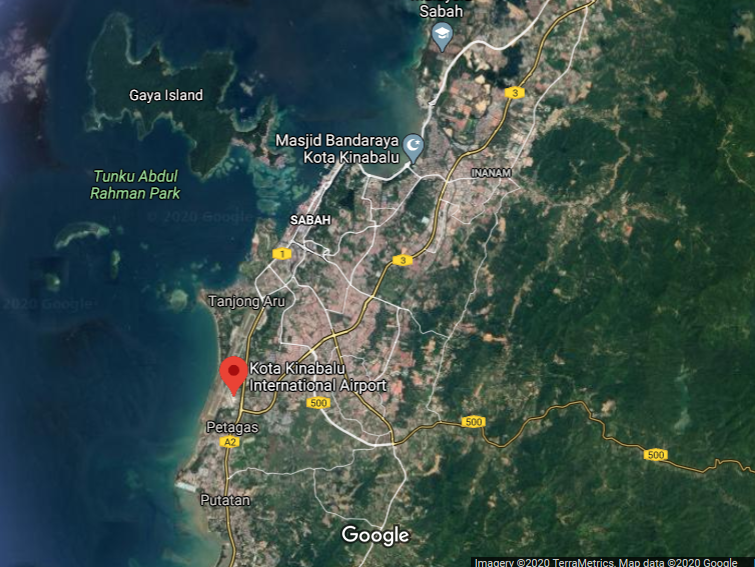 Kota Kinabalu International Airport (KKIA)
The Kota Kinabalu International Airport (KKIA) is located about 8 km from the city centre.
As shown, KKIA is connected between three districts, namely Kota Kinabalu, Penampang and Putatan. Visitors that need to travel from another country to visit smaller provinces in Sabah, will have to arrive at KKIA then only proceed to other destination by land or domestic flight.
Kota Kinabalu International Airport is the second-busiest airport in Malaysia by passenger traffic (8,622,488). Thus, it is one of the busiest airports in Malaysia after Kuala Lumpur International Airport with approximately 4 million passengers annually for domestic and international flights.